Concrush Pty Ltd is committed to the conservation and protection of the environment from further degradation
Concrush Pty Ltd was established in 2002 after recognising the need for a construction and demolition recycling facility in the Lake Macquarie region. Concrush Pty Ltd is a locally owned & operated business based at 21 Racecourse Road, Teralba NSW 2284. We operate under EPA Licence Number 13351.
Our aim is to be at the forefront of the recycling industry, by using up-to-date processing and manufacturing techniques to ensure the production of quality materials in compliance with the POEO (waste) Regulation 2014.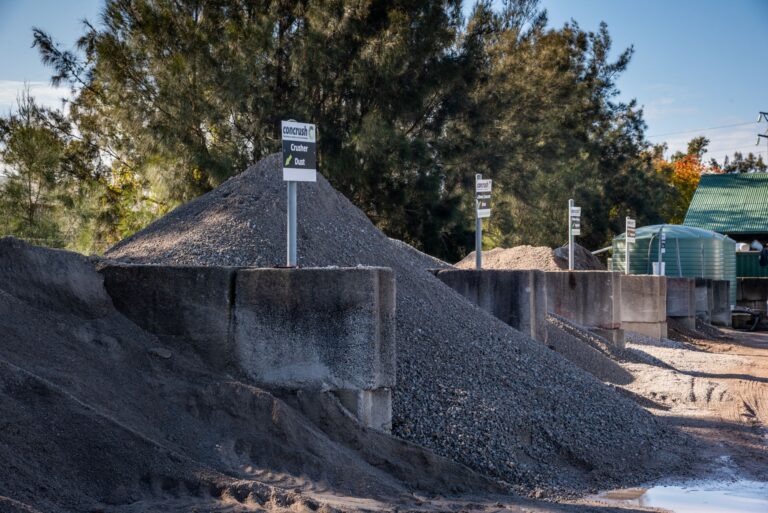 The Teralba facility provides cost effective disposal options for recycling of asphalt, bricks & pavers, ceramic & porcelain, concrete, roadbase (unbound & bound), roof tiles, rock (natural & engineered), sand (natural & engineered), green waste & stumps from residential households and commercial industry.
We recycle these materials into specification and non-specification quality products such as; select fill, subbase, base, drainage aggregates, dust bedding and mulch that can be used within the civil and construction industries for commercial and residential applications.
Concrush is committed to supporting our community – it is an integral part of our business and reflects our dedication to giving back to the people who support us.
Concrush is a proud supporter of many events and organisations every year as part of our commitment to our local community.  We see our sponsorship of sporting teams as particularly important as we believe sport and recreation builds, stronger, healthier, happier and safer communities.
Concrush also donates to organisations in our local area.
Concrush proudly provides support to the following organisations…
Reducing our community's impact on the environment.
With our continual revision of management systems and industry standards, combined with our experienced staff and management team, we can ensure a professional and reliable service with a positive methodology towards a sustainable future.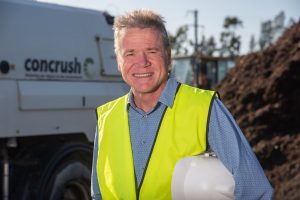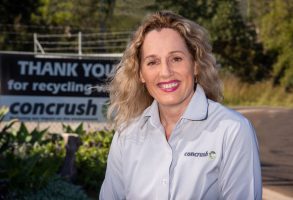 Finance & Administration Manager